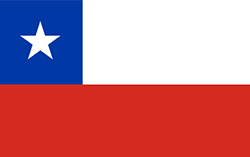 "Chile flag"
Chile has made significant progress in the field of education in the last two decades and it is moving ahead of the other countries in terms of the mass higher education system. The OECD World Bank report of 2009 says it all that its gross enrolment ratio has increased with a swift rate. One of the major step taken by the government is the bold policy formation to innovate the education system in which both public and public partnership (PPP) has been undertaken. One of the major challenges in the Bio-Bio region is the restoration of the forest as a concern for degrading environment which has led to a massive increase in the cost of land. In spite of considerable success, the percentage of graduates remains very low (13% which was 27% in 2004). The OECD has reported that the country still needs big reforms in the education sector as the ratio of per family educational cost is far less than the public spending per student. Another set of challenge is that there is a wide difference between the educational institutions of public and private sectors. As far as students support resources are concerned and have been remarkably increased but still many of the students are deprived of these support.
Education Apparatus In Chile
Higher education requires the utmost attention of the government and concerned agencies and need to adopt competence-based approach rather than only career-based training. There are three types of educational institutions in Chile.
Technical Training Centres (CFT's)
Professional Institutes
Universities(Public and Private-)
The universities are divided into two categories
CRUCH Universities(Administered by Council Rectors of Chilean Universities)
Degrees And Certifications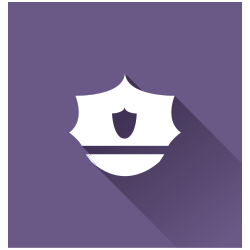 "Degrees And Certifications"
Technical Training Centres are authorized to the title with "Higher Level Technicians" while the professional institutes can only give "professional Titles". On the other hand, the Traditional Universities can only award students with Academic Degrees. All the institutions are autonomous and approved by the Ministry of Education of Chile. The autonomy of these institutions includes academic curriculum, economic administration, circular plans and assessment criteria.
Funding And Financing
There are two sources of funding to these institutions.
Direct Public Contribution (Aporte Fiscal Directo or AFD)
Indirect Fiscal Contribution (Aporte Fiscal Indirecto or AFI)
The AFD funds are exclusively granted to the CRUCH universities while the AFI grants subsidy on a competitive basis to the students who perform well in the University Selection Test (PSU). Following the recent trends, The Bio-Bio region has also registered considerable progress in the field of educational reforms and establishment of higher education institutions in the region. According to the recent report of the OECD (The World Bank), there are 70% students in the region who have attained higher education despite coming from the lowest income quintile (Quintile-1) families. The decreasing percentage of students belonging to Quintile-1 to Quintile-5 shows that the region is marked by an equalizing effect in the educational opportunities between higher and lower income quintiles.