"Portal about the educational"
Nueva Alejandría is a portal about the educational system prevailing in the Latin America and the Caribbean region and the institutions situated in these regions are tirelessly working for competitive improvements to globalize their universities and educational institutions. The history of education in the region has been poor as compared to the developed world. Until 1980's the educational methods were highly traditional and inefficient. A couple of traditional schools and universities were not adequate to compete with the rest of the world and there was a great scope for educational reforms in the region that could meet the needs and aspirations of students, teachers, and parents as well.
Why To Study In Latin America?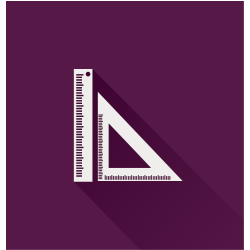 Countries like Chile, Argentina, and Mexico have initiated educational reforms since early 1980's and the work is still on the path of improvement. Introduction of a multi-layered education system, advanced curriculum, legislative reforms, increased role of public-private interplay, smart approach, research-based learning, teacher training and most importantly funding to achieve the educational goals. There are numerous challenges in the region such as greater inequality in access to education, regional variations and income disparities that result in more number of dropouts. The governments have attempted to reduce dropout ratio with the help of various efforts. These include compulsory education at basic levels, financing institutions, scholarship programs, student-exchange programs, increasing cross-cultural contacts and bilateral treaties with the rest of the world to foster the educational efficiency and productivity.
International Support Services
Increased participation in international assessment tests and ranking systems conducted by various international organizations such as Programme for International Student Assessment (PISA), the US Agency For International Development (USAID) and Ibero-American General Secretariat (SEGIB). There are many other international agencies, regional institutions, state governments and stakeholders working on this development project. One of the biggest examples is Sophia-Nanzan bilateral student exchange program. A number of scholarship and fellowship programs are available for students from which they can get maximum benefit in order to make successful careers..
Significant Reforms And Progress
The Times Higher Education Ranking has given ranks to 18 universities of Latin America under top 50 universities in which Brazil is on the top and Chile is second amongst the Latin universities. This portal will help the readers discover how Latin America and Caribbean region managed to come out of an image of being an inefficient, crippling and unproductive region of the globe by honestly reforming the education system and make the region recognizable across the world of globalization. The readers will get to know about the laws related to the education system in the region and there are a number of informative links for the web research in this portal. The links for the name of top universities, educational institutions, fellowship and funding programs and the departments of the governments have been mentioned here for the convenience of the users.